North Portsea Island Phase 4b Update July 2022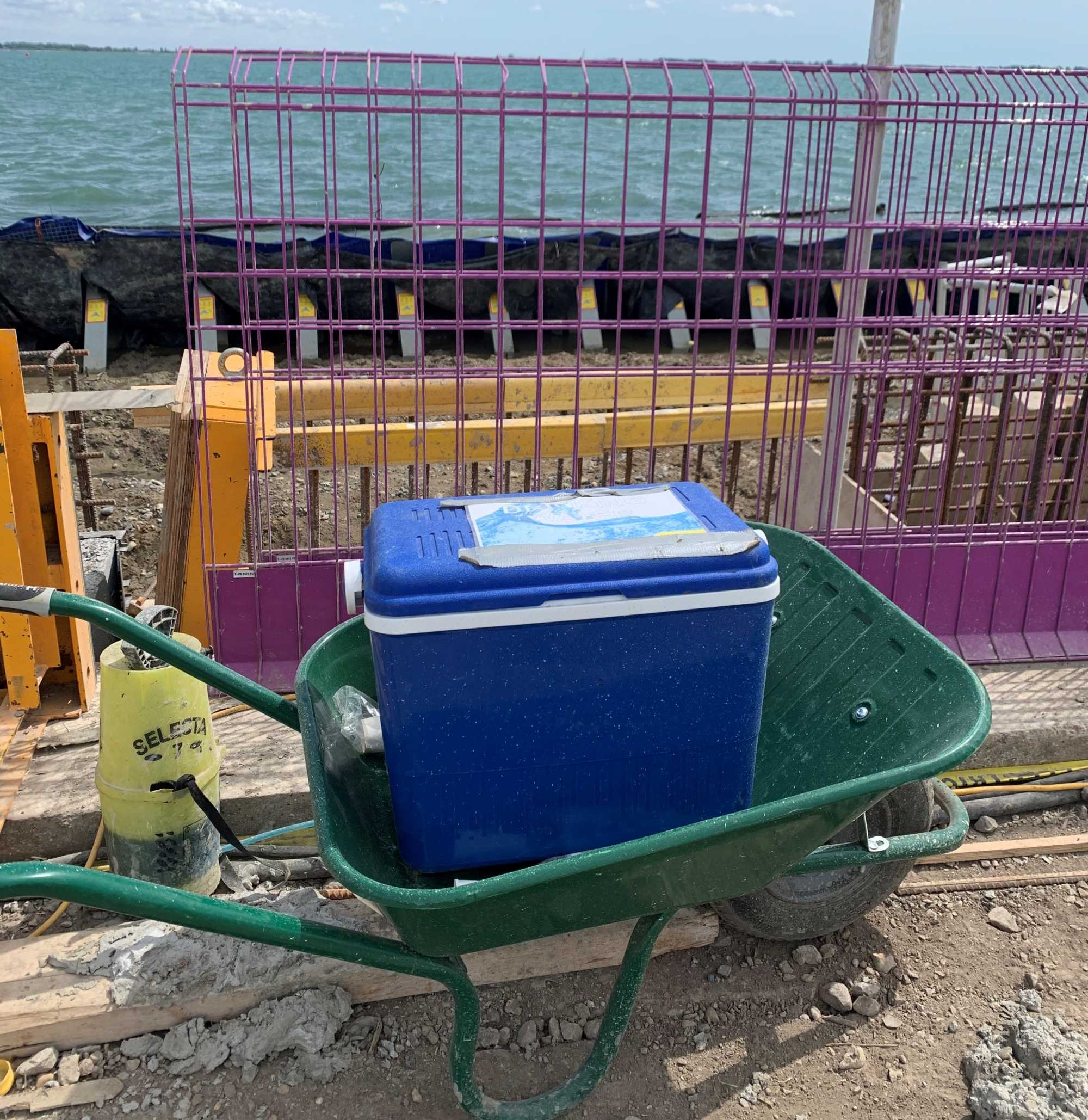 Hot - but not bothered
In July, a period of unusually hot weather affected much of the UK, reaching its peak with a heat wave and temperatures of over 40 °C in some parts. Luckily, the nature of sea defence work means we work next to the sea and benefit from a cool breeze. To make sure everyone on site stays happy and hydrated throughout, plenty of sun cream, a big freezer and cool boxes to take along were provided and work continued as planned.
The only way is up
With lower walls and bases finished, we are now progressing to the upper wall sections. The process is the same as for the lower walls, but with a slightly different, narrower shape: ecoformliner moulds are attached and secured with metal shutters on both sides and concrete is poured in between. Once the concrete has dried the moulds are removed and our unique ecoformliner wall texture is revealed.
The walls are formed in sections, leaving a gap until the concrete has set either side to then return and connect the sections by filling the gap.
An Ecoformliner Close Up
An Engineer Surveys The Wall
The image shows our engineer using a so-called total station to ensure the wall is straight before concrete is poured. The portable waterdam, which is now in full use, can be seen in the background.
For the stretch of wall alongside the Harbourside Park the upper sections are built to a lower height and upright aluminium posts are bolted to bases cast into the wall. This is in preparation for our third section of glass flood wall, ready for the glass panels to be slotted in between the posts. Despite the scale this is quite intricate work: the panels need to be accurately and precisely in place, within 3mm of the specification for the glass panels to fit.
And another award…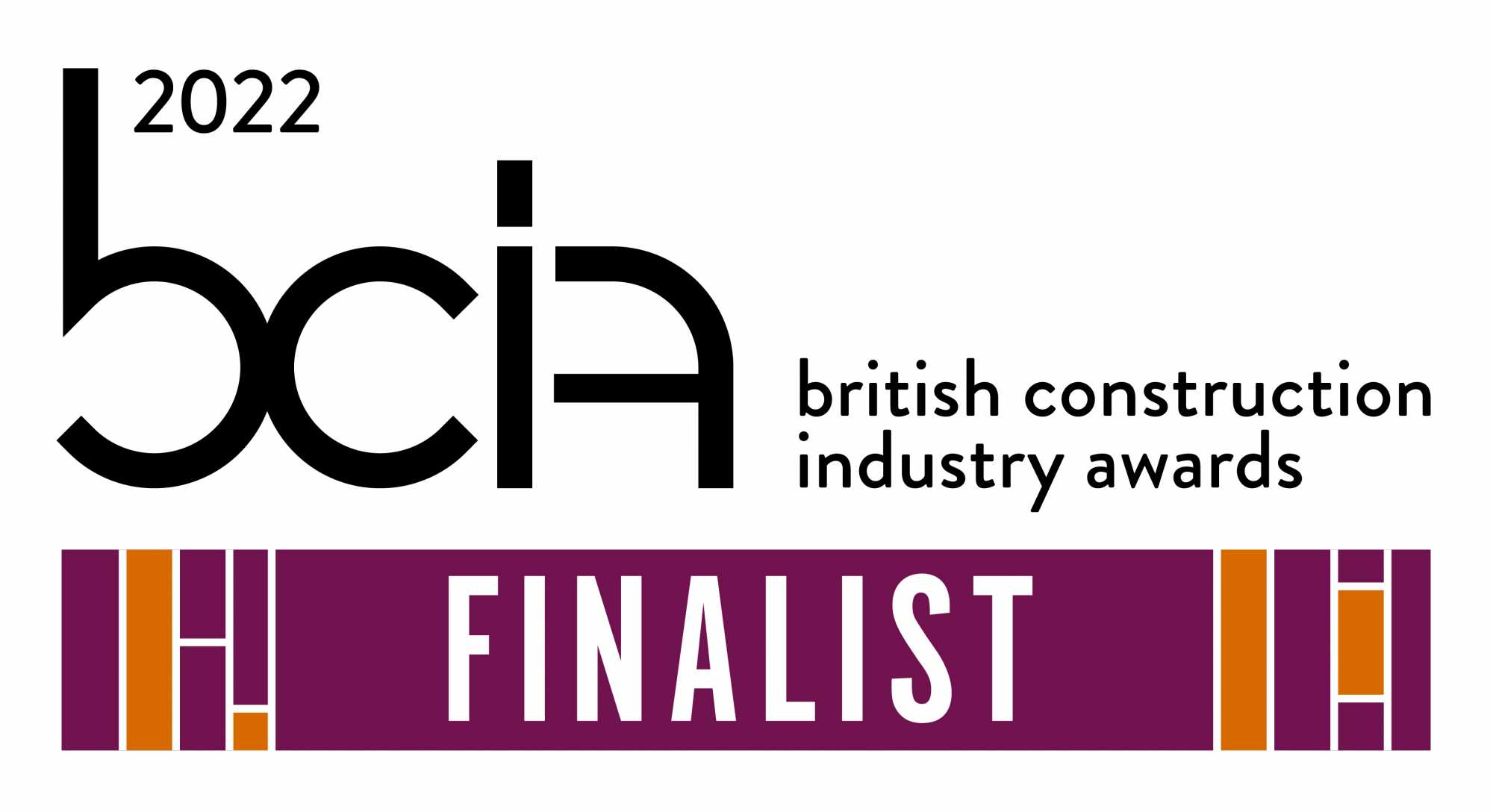 The North Portsea Island Coastal Scheme, more specifically the UK's first large-scale use of ecoformliner flood wall, has been shortlisted for another award: the British Construction Industry Awards 2022 in the category 'Environment & Sustainability Initiative of the Year'.
The team is now gearing up for a presentation in front of the judging panel in August - and then keep our fingers crossed for the event in October when winners will be announced.