North Portsea Island Phase 4b Update May 2022

Work along the Eastern Road keeps progressing nicely and if you drive or walk along our site boundaries you will notice there is a lot going on.
Keep Piling!
In May - as planned - we continued to construct the so-called pile line by driving 5m long steel piles into the ground all along the shore. We have now completed about 90% of the piling planned for 2022 in preparation for the next step: pouring the concrete base for our wall.
Piles of piles ready for installation
Piling in progress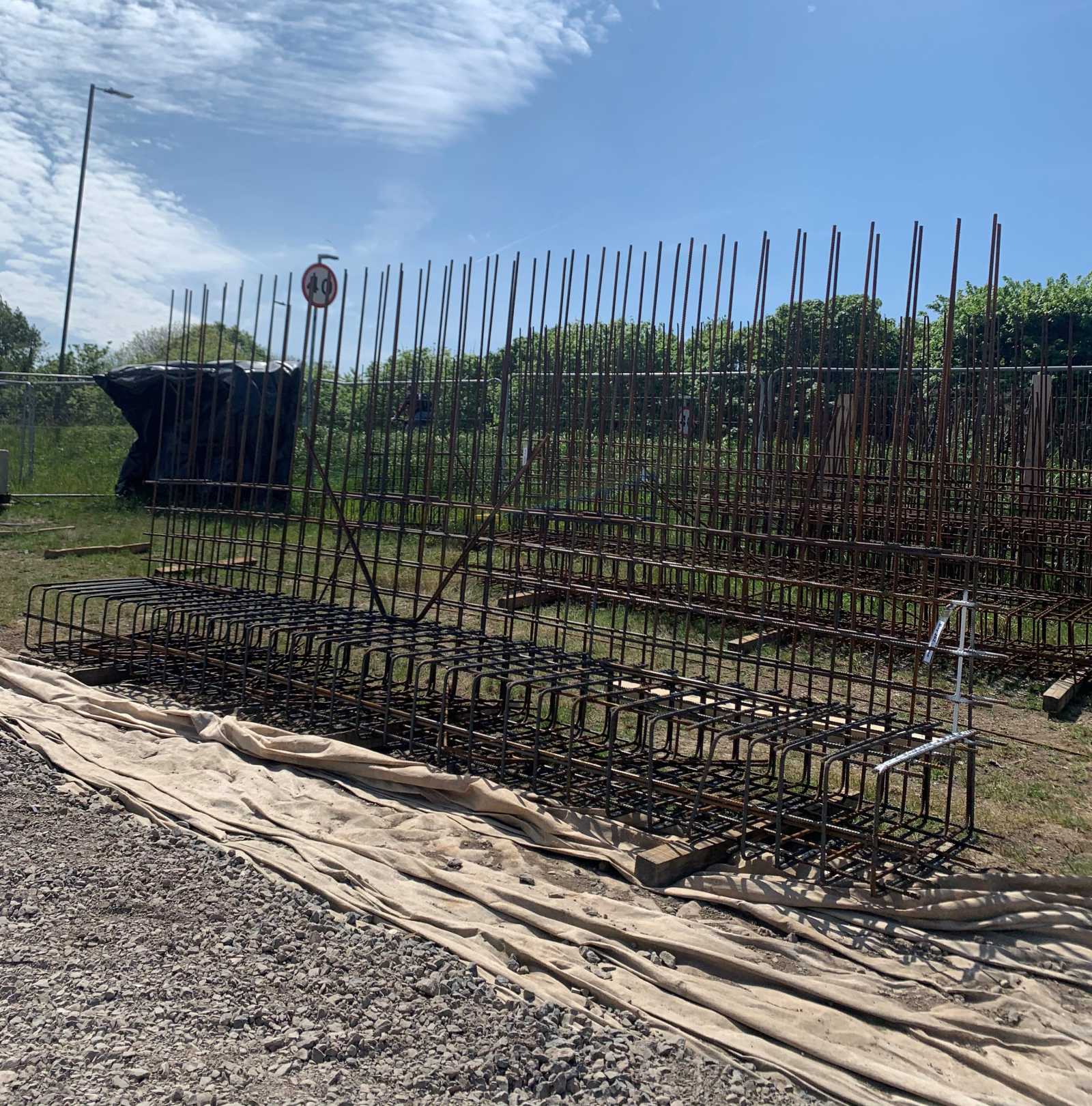 Calling for reinforcement
You may have spotted our team along Eastern Road building some strange looking structures out of metal bars. These are called rebar (short for reinforcement bar) cages and will later form the inner support for our coastal defence wall. Every section of wall (about 5m in width) will have a rebar cage inside, using over a ton of steel each.
Once the piling is finished, the cages are placed in the correct position, then concrete is poured to form the base, lower and upper wall. This way the rebar cage connects the three from the inside and although invisible in the finished product adds strength and stability - for reinforcement.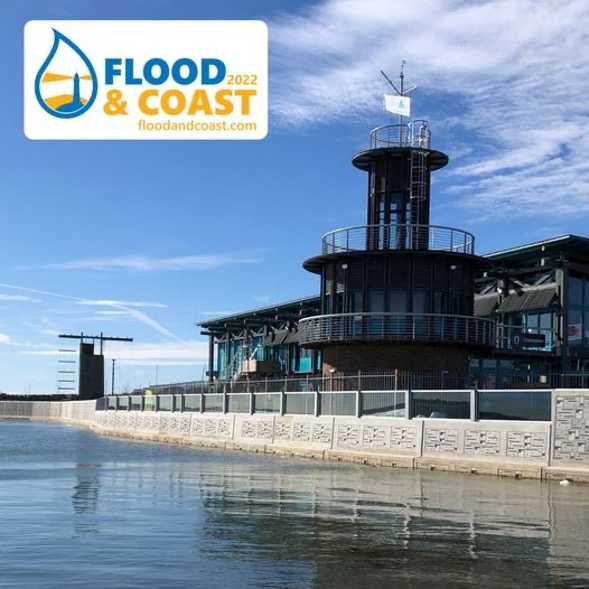 And the winner is….
In other news: the North Portsea Island coastal defence scheme has been shortlisted for the Flood and Coast Excellence Awards 2022!
The Flood & Coast Excellence Awards showcase some of the UK's most cutting-edge FCERM projects and our project has been shortlisted for the 2022 award in the category "Coastal Management".
Another great recognition for our unique ecoformliner wall - the textured sea wall that will provide a suitable habitat for marine plant and animal species found in Langstone Harbour.