Coastal Defence Improvements in Gosport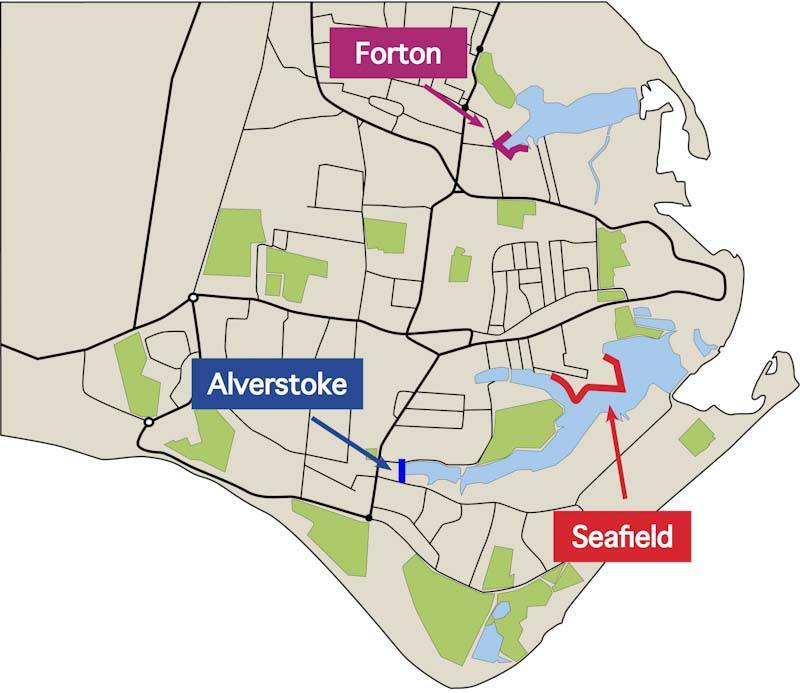 Gosport Borough Council (GBC) is undertaking a project to improve the sea defences at three sites in the borough; Alverstoke, Forton and Seafield. Once built, the schemes will reduce tidal flood risk to over 500 Gosport homes until 2060.
We have secured over £900K from the Environment Agency for the Alverstoke Scheme. The Local Levy, along with the Environment Agency, have also provided over £900K for the Forton Scheme. These funds have progressed the detail design and will also be used to construct both schemes. We have also secured £227k of funding to progress the Seafield scheme to enhanced outline design. We are actively working within the council and with external partners to explore opportunities to maximise contributions and funding for these schemes.
The Alverstoke and Forton schemes were approved in 2016, with final defence designs agreed in 2020. Work started in Alverstoke in January 2022 and is set to complete in summer 2022. Construction at Forton is planned to commence in spring 2022. 
The enhanced outline design for Seafield has now been completed, the next steps for this scheme is to obtain suitable funding to allow the project to move to the detailed design phase. 
To view each scheme in more detail please follow the links in the 'Related pages' box.
Video footage of Alverstoke during Storm Barra, December 2021
---
Sign up to the new Gosport e-Newsletter!
We have set up a Gosport Coastal e-Newsletter to help keep the community up to date as the project progresses, providing information direct to your email inbox.